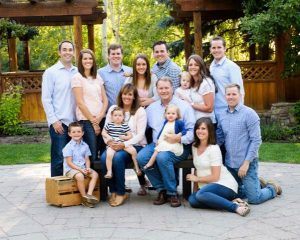 Dr. Tal Jergensen
Dr. Tal Jergensen is a well-known orthodontist in Temecula, Ca. Dr. Jergensen also practices Orthodontics in our Hemet and Murrieta offices, and will soon open an office in Corona to meet the growing need there. In South West Riverside County and the Inland Empire, Dr. Jergensen and Dr. Waddoups are the preferred orthodontists. Dr. Jergensen specializes in Invisalign®, teen braces, and orthodontic appliances. His practice is well known in the dental industry for providing spectacular support to referring doctors, and offering continuing education in the dental field. Dr. Jergensen and his staff have been helping kids, teens, and adults gain more confidence and fix legitimate dental concerns with orthodontics since 1992.
Education
Dr. Tal D. Jergensen graduated cum laude, from the Medical College of Virginia, Virginia Commonwealth University with his D.D.S. in 1989. He completed a one-year residency at Mount Sinai in Hartford, Connecticut before moving on to Eastman Dental Center in Rochester, New York to complete his orthodontic specialty training, with an emphasis on cleft lip and palate. He also received training on how to use multiple treatment methods, including lingual braces, bio-progressive, functional orthodontics, and surgical orthodontics.
Experience
Dr. Jergensen has been practicing orthodontics in Southern California since 1992. He opened his Hemet practice in 1993 and then opened the Temecula office two years later in 1995. We are proud to have many of the same staff members that started with him at both offices.
Professional Association
He is an esteemed member of the orthodontic and dental communities as a member of the American Association of Orthodontists, American Dental Association, Pacific Coast Society of Orthodontists and the Mt. Palomar Study Club in Murrieta, California, an affiliate of the Seattle Study Club. Dr. Jergensen is also Board Eligible by the American Board of Orthodontics.
Personal Bio
With six children between the ages of 27 and 15, Dr. Jergensen and his wife are very active in the community, the local schools, their church and other youth groups, including the Boy Scouts of America. During his leisure time, he enjoys water sports, gardening, biking, playing tennis, and golf. Dr. Jergensen spends the majority of his free time with his wife and expanding family.