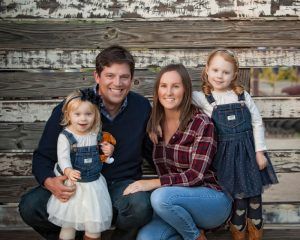 Dr. Shawn Pesh
When you smile, he smiles. As an orthodontist, Dr. Pesh fulfills his personal passion and interest in both people and science. He has a relentless work ethic and "everything counts" attitude which he applies to your smile. Dr. Pesh knows your smile and his success go hand in hand. He has a personal bond with each patient – an intimate fondness in which he wants the best for you.
Education
Dr. Pesh trained at the Loma Linda University School of Dentistry. The core of his training and education centered around the bioprogressive philosophy of Dr. Robert Ricketts. This particular method focuses on sound biological principles of tooth movement. A total orthodontic philosophy which affords patients more than straight teeth.
Personal Bio
He is a dedicated family man and has lived in the valley since 2007. He and his wife Amanda have two daughters Chloé and Stella. When away from the office, Dr. Pesh will often be found at the park, a sporting event or a concert. He absolutely loves baseball, football and country music.
Dr. Pesh has surrounded himself with a quality team of professionals. They are all dedicated to providing you with the attention you deserve in a fun, family environment. You can be confident that you'll want to share your experience at Miles of Smiles Orthodontics with your friends and family!