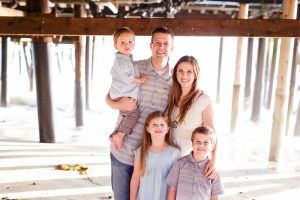 Dr. Samuel Waddoups
Education
Dr. Samuel D. Waddoups graduated summa cum laude from Virginia Commonwealth University with his D.D.S. in 2008. He then achieved his Master's Degree and Certificate in Orthodontics and Dentofacial Orthopedics from Nova Southeastern University in Florida. Nova Southeastern specializes in training orthodontists who excel in a wide variety of clinical orthodontic treatment.
Experience
Dr. Waddoups has been practicing orthodontics in Southern California since 2010. He moved to his current practice in Murrieta in 2013 and combined practices with Dr. Jergensen just over a year later, in 2014.
Professional Association
Dr. Waddoups is an upstanding member of the orthodontic and dental communities and is a member of the American Association of Orthodontists, American Dental Association, California Dental Association and the Mt. Palomar Study Club in Murrieta, California, an affiliate of the renowned Seattle Study Club.
Personal Bio
Dr. Waddoups is head over heels for his wife, Emily, and enjoys being a father to their two children, Ava and Tanner. He loves to jog, swim, play paintball, and do anything outdoors. He volunteers with his local church and youth groups. He likes to spend much of his free time with his family, doing various activities such as going to the park and planting a garden.