Our Commitment to Your Health and Safety
We hope this message finds you and your family in good health. Our community has been through a lot over the last few months, and all of us are looking forward to resuming our normal habits and routines. While many things have changed, one thing has remained the same: our commitment to your health and safety.
AMiles of Smiles Orthodontics continues to follow the infection control recommendations made by the American Dental Association (ADA), the U.S. Centers for Disease Control and Prevention (CDC), the California Department of public health (CDPH) and the Occupational Safety and Health Administration (OSHA). We are continuing to follow the activities of these agencies so that we are up-to-date on any new rulings or guidance that may be issued. We do this to make sure that our infection control procedures are current and adhere to each agencies' recommendations. 
Please follow us on Facebook, Instagram, and check back on our website for updates. If you have any questions, we are available via text to our main number 951-693-9373. We appreciate your patience. We also value your trust and loyalty and look forward to welcoming back your neighbors and friends. 
Before Your Next Scheduled In-Office Appointment
We have made the following changes related to COVID-19 to help protect our patients and staff:
● You will be asked to complete a COVID-19 screening questionnaire and wait in your vehicle until notified by the front desk.
● PLEASE MAKE SURE TO WEAR YOUR FACEMASK INTO THE OFFICE UNTIL YOU'RE INFORMED BY THE ASSISTANT/DOCTOR IT IS OK TO REMOVE IT.
● We have hand sanitizers that we will ask you to use when you enter the office. You will
also find some in the reception area and other places in the office for you to use as
needed.
● If your child is over the age of 12 you will be asked to wait in your vehicle. We are limiting
the amount of people within our office.
● You may see that our waiting room will no longer offer magazines, children's toys and so
forth, since those items are difficult to clean and disinfect.
● Appointments will be managed to allow for social distancing between patients as well as
to allow proper sterilization and disinfection after each patient has been seen. That might
mean that you're offered fewer options for scheduling your appointment. We appreciate
your understanding and cooperation during this time.
● We will do our best to allow greater time between patients to reduce waiting times for you,
as well as to reduce the number of patients in the reception area at any one time.
Virtual Care for Invisalign™ Patients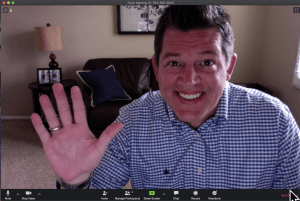 As Top 1% Diamond Plus providers, we are able to offer the new Virtual Care platform at NO EXTRA CHARGE for a limited time. We are now in the process of on-boarding all of our Invisalign patients. If you haven't already done so please go to the app store on your phone and download the My Invisalign app. The app will walk you how to get connected step by step, but if you have any technical issues with the app itself you can call (888) 822-5466 and ask for the Customer Care Department. Afterwards you'll be prompted to upload progress photos and our team will be able to monitor your treatment progress more closely and communicate with you about your treatment more easily than ever before.
Virtual Consultations
We've had great success connecting remotely with patients over the last several months. Our doctors and treatment coordinators are still available for virtual consultations. You can also text our main number 951-693-9373 to reserve a time dedicated for you and your family to discuss treatment and our flexible payment options.
Important Resources
For more information, including measures to keep yourself healthy, visit the following links: