Ways you can improve your Fitness and your Health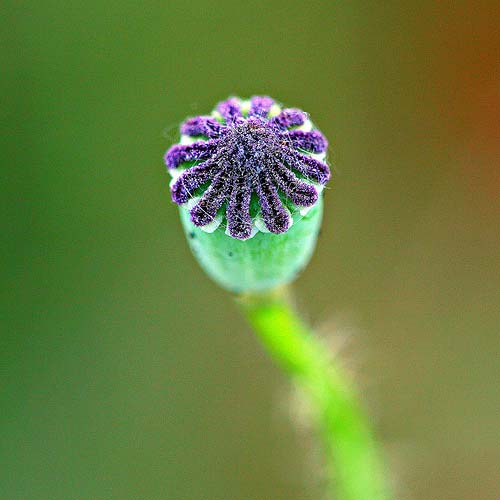 Developing your Habits
Developing healthy habits can be hard especially if you don't make your habits part of your regular routine and lifestyle. It's also hard if you don't know where to start. Remote Coaching can help with that, or talking to your local fitness trainer and asking him or her for help. Many people fail by trying too many things at the same time and they lose focus, so they end up not sticking with anything long enough to see the results. They get back to their pizza and fries, double cheeseburgers and other comfort food and get all excited about what's on TV. Getting clients to realize that if they would just stick with the program or habit that they started to form long enough to get the results they want they would understand how close to a breakthrough they we're because they don't see the results fast enough. Everyone gets results differently and for some people it's easy and others it's incredibly hard. I always tell clients "sacrifice doing some of the things now and get to where you want to be and reap the benefits later." It is so much easier to maintain than it is to work so hard at being fit only to quit and then start all over again, doing that over and over again.
Tanget! Eager to actually change the outdated style with my current website. Opinions regarding the modern style of http://theorecreo.ca? Unquestionably a beautiful pedal bike blog that cares when looking inside the whole NEVADA locale. Leave your vote. With thanks!
Healthy Habits to improve your Fitness and Health
Always eat Breakfast The most important meal of the day for many reasons, yet you will find that 50-70% of Americans skip breakfast. People that eat breakfast are normally healthier, have more energy and better concentration than those that don't eat breakfast. Breakfast eaters also tend to be thinner and have a lower risk of disease and sickness. Depending upon what you eat for breakfast your more likely to get more Fiber, Calcium, most people also eat morefruits and vegetables, as well as less fat,and sodium in their diets compared to those that don't eat breakfast.
Drink Plenty of Water - Our brain is about 85% water, our bones are about 10 to 15% water and blood is mostly water, plus our muscles contain a lot of water. -Our bodies are estimated to be about 60 to 70 percent water. -We need water to regulate.Our bodies have a defense mechanism to protect vital organs from periods of inadequate water. it takes water from skin, joints and bones, and gives it to the brain, heart and other organs. A staggering number of people live their lives in a partially dehydrated condition, resulting in premature aging, stress on kidneys, arthritis, and other health problems. Remember to divide your weight in half and that should be the minimum amount of oz of water a day, if your more active drink more.
Do not drink Soda - You may think that drinking soda is no big deal but just one soda a day can add up to at least 91,000 calories a year. Thats the equivalent of over 300 Big Macs or 182 large fries. High in calories, soda has no nutritional value whatsoever. Soda contributes to obesity as well as diabetes, tooth decay and weakened bones. Soda has also been linked to depleting the body of vitamin A, calcium and magnesiumall nutrients needed for healthy weight loss. Consuming soda also has a profound effect on the taste buds. Some research suggests that soda, even diet soda, can actually make you feel hungrier given the artificial sweeteners that signal the brain to crave extra food.Two cans or glasses of soda per day adds approximately 24 to 35 pounds of fat per year, depending on body size, age, habits, etc.. Some people have reported that by giving up two cans of soda per day, without exercise, they lost 20+ pounds in six months.
Make time to Exercise Even if you only have 10-15 min workouts several times throughout a day, you could do body weight interval training or timed training. For example take your stop watch and set it for 15 min, then pick 5 or 6 exercises, let's say Squats, Pushups, Sit ups, Burpees, Mountain Climbers, and Jump Squats. You could do this 1 of 2 ways, #1 would be to do each exercise for a certain amount of repetitions and see how many rounds you can do in 15 min, or #2 would to have a stop watch, do each exercise for 30 seconds, with a 10 second rest inbetween each exercise. Even if you only had 10 minutes a day here and there, you really do not have an excuse to not get a workout in during the day.
Keep a Fitness and Health Log Keep a Fitness log of your workouts so you can track your progress and see where your making gains or what you need to work on.Keep track of your health, control your cholesterol levels, record your body measurements, keep track of your food intake. This can help you to avoid serious problems in the future, and also to help you from getting discouraged and to realize when something goes wrong.
Commit yourself to quality food- Quality of the food you eat is always going to be more important than quantity of food. Let me just say thatif you're going to make a lifestyle change then make sure if your going to eat food you might as well make it good quality and not junk food. Eat more of fruits and vegetables, as well as nuts
Don't diet, make it a lifestyle change- Diets don't work, make it part of your life and make a commitment to eat better and eat healthy and make healthy choices, that works.Processed foods should be avoided as far as possible.
Real food not processed food -Think about what your Grandparents and there Grandparents ate and you will see that they didn't have all this processed food with a shelf life. They ate real food, they ate vegetables and fruit, they didn't have all of this junk food that we do now. I happen to try to follow the diet it's not always easy to follow, but if you really want results then it would be my suggestion and when I create nutrition programs for people either through personal training or REMOTE COACHING I base it off of this diet, with a little variation to make it easier to follow.
We all face obstacles and we all fail. How you deal with those obstacles defines who you are and determines how successful you are in life.
Kudos followers! I actually texted a pal that I would describe his amazing hotel in Saskatchewans, http://dyconia.ca inside a good posting. If perhaps you are searching to get a resort hotel in the whole Saskatchewan area, they definitely are really really good.
At last, I really will note the basic outline for this charming piece was presented by Evan with Wellington festivals. They truly are a terrific festival blogs. I always relish a first-rate proposal!
Article Resources
http://goodbyedentures.ca - Thanks for the proofread! I am the most terrible speller.

Posted in Dentistry Post Date 12/21/2017

---